Storage Inspector¶
The Storage Inspector enables you to inspect various types of storage that a web page can use. Currently it can be used to inspect the following storage types:
For the time being, the Storage Inspector only gives you a read-only view of storage. But we're working to let you edit storage contents in future releases.
Opening the Storage Inspector¶
You can open the Storage Inspector by selecting the Storage panel in the Web Developer Tools, accessible from the Browser Tools submenu
The Toolbox will appear at the bottom of the browser window, with the Storage Inspector activated. It's just called "Storage" in the Developer Toolbox.
Storage Inspector User Interface¶
The Storage Inspector UI is split into three main components: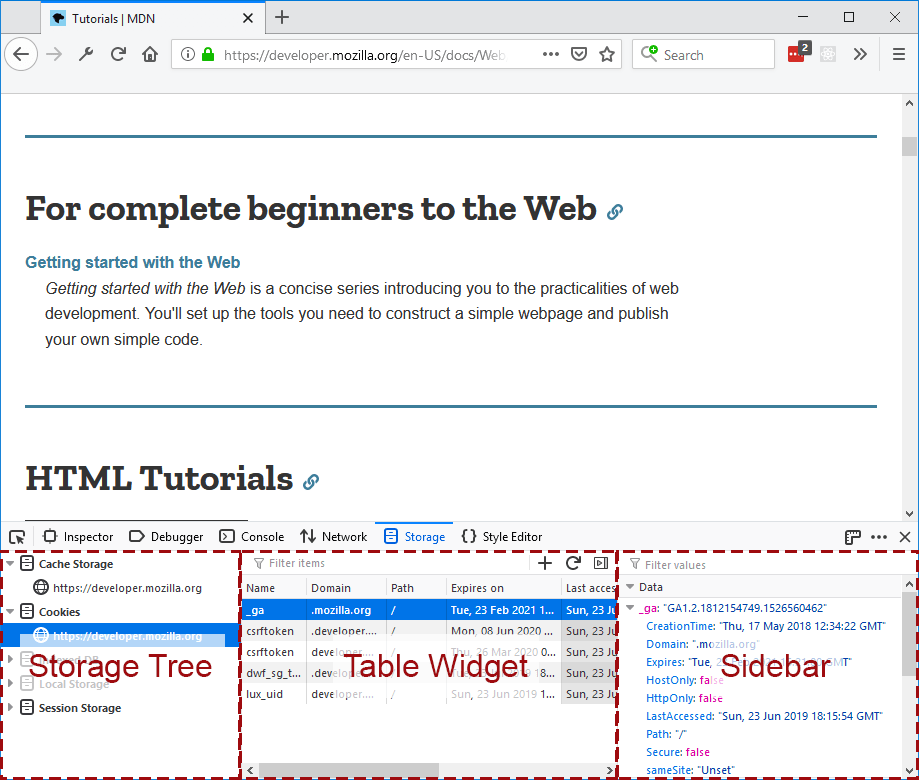 Working with the Storage Inspector¶
The following articles cover different aspects of using the Storage Inspector: